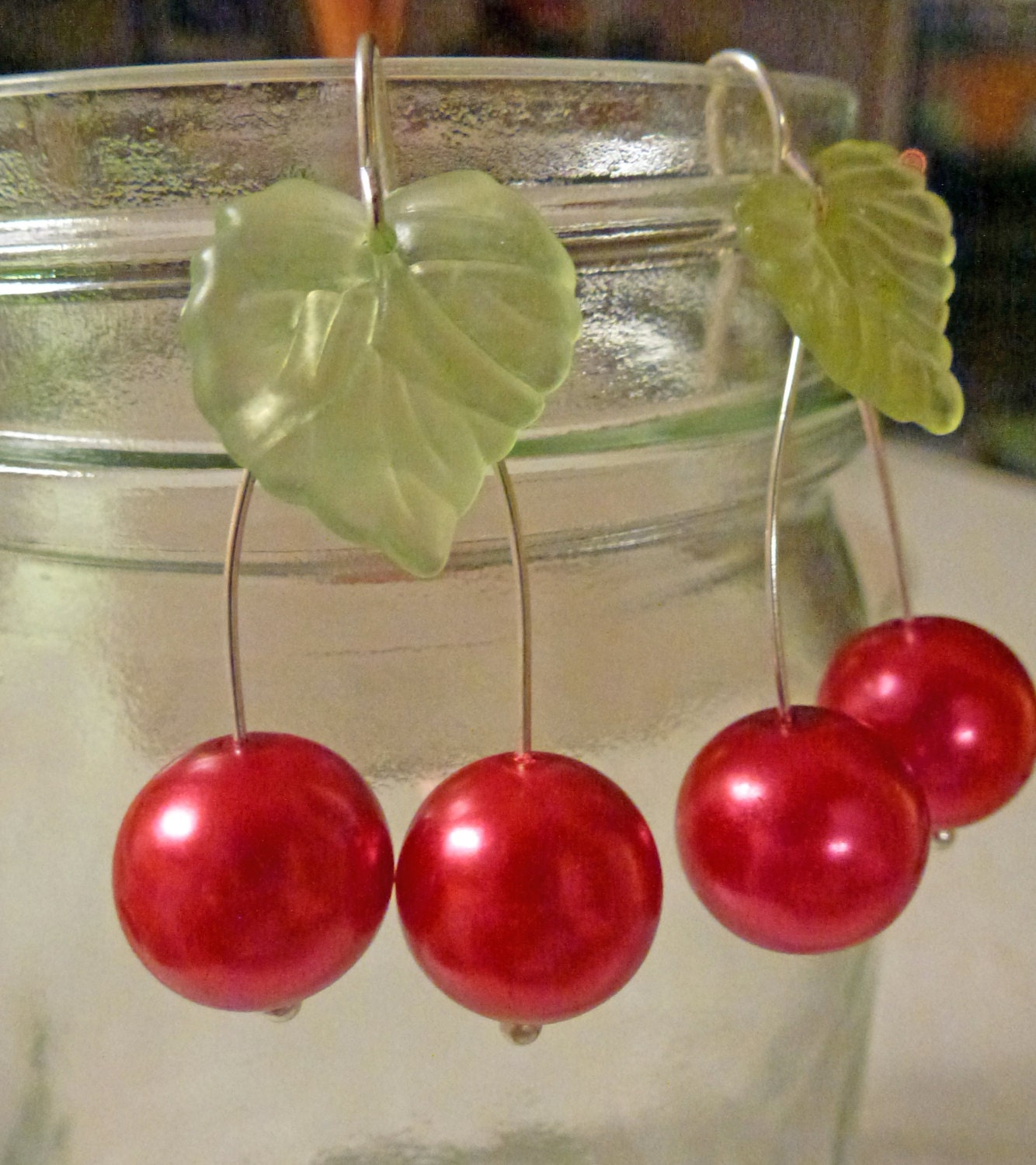 Nothing says "I'm a cute little pin-up" like cherry earrings!
Lustrous, 12mm glass pearls and lucite leaves on silver 'stems' dangling from silver french hooks. Plastic backings included. Super adorable and just plain perfect for any vintage, pin-up or rockabilly attire!
Colors: juicy red, pearly pink, blueberry blue, creamy white, plum purple and smoky pewter.
*Please choose which color you would like!*

Sold by Miss Sapphire Stone!
www.facebook.com/MissSapphireStone