Meet the GLCC 2016 Mentoring Legends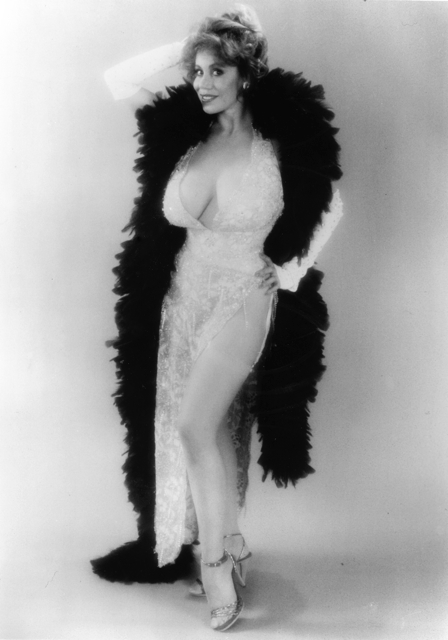 Kitten Natividad
Star of stage, screen, and magazines, Kitten Natividad was born in Juarez, Chiguagua, Mexico and raised in El Paso, Texas, making her way to LA in the late 1960s. Kitten started her career with nude go go dancing and became a featured dancer in Hollywood who subsequently went on to win Miss Nude Universe in 1973 and 1974. This Kitten Natividadpath led her to burlesque stardom. Sparky Blaine was her manager and together they did Nude Press Conferences and Bikini Walks. She's traveled all over the US, Canada, and Japan. From there, she went on to star in 160 films and videos for MTV and became a famous pin-up girl in the 1980s. She was featured in all of the hottest nude magazines and was the highest paid burlesque dancer in the 1970s and 1980s. She starred in adult films as well as mainstream, with the occasional private party for celebrities, such as Sean Penn's party before he married Madonna. She was Russ Meyer's paramour and made two films with him - in one of which she starred: BENEATH THE VALLEY OF THE ULTRA VIXENS. She is still in demand today, performing in films and burlesque shows. Kitten is currently a landlady and loving her career as a business woman, owning historical Hollywood property.
Tiffany Carter
Miss Nude Universe 1975, Tiffany Carter began her burlesque career at the infamous Pink Pussycat in Hollywood, California. An active, in-demand entertainer with Blaine's American Showgirl agency, Tiffany toured the US, Canada, and Japan from the late 1960s through the 1980s. Tiffany has come out of burlesque retirement and has become one of the most beloved and booked burlesque legends within the international neo-burlesque community.


This article is brought to you by the GLCC.

The Golden Legends Champion Challenge (GLCC) organization is gearing up for their 2016 competition season! Led by founder and esteemed legend Gabriella Maze, each legend on the team of GLCC mentoring legends will be paired with the selected proteges. Proteges will be guided by their mentoring legends as they progress on their individual artistic journeys in the six months leading up to the grand competition this October in New Orleans, either by polishing up an existing act or by creating and refining a whole new piece of burlesque art. Get to know each of the mentors in this week's Meet the Mentor's mini-series, and then head to the GLCC website (http://www.goldenlegends.org/apply/) to apply!

Join us on Wednesday for part two to learn more about our GLCC mentoring legends, and don't forget to apply - applications close on February 29th!